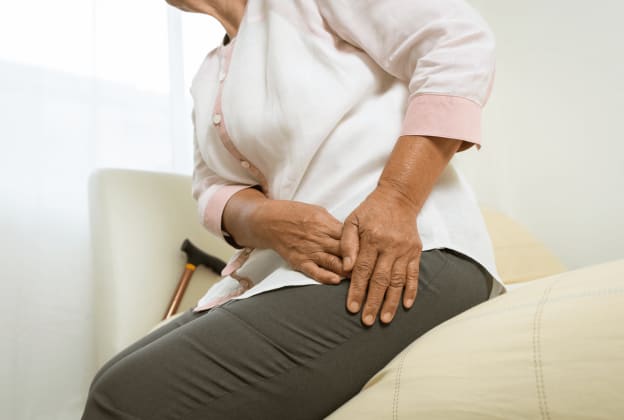 Hip surgery, as day surgery
Over half a million patients in the UK are waiting for trauma and orthopaedic procedures, including hip replacements – over 42,900 more than in 2019 – almost 35,000 have been on the waiting list for longer than 12 months.
As surgery resumes, medical facilities are having to adopt a new system to assess a patient's COVID-19 'risk' so that the necessary steps can be taken to protect individuals – and, in something akin to the travel approach, Public Health England has come up with a traffic light style system to help quantify it.
This adds another layer of complication to planning, staffing and managing equipment resources – to say nothing of the additional stress for a patient in the lead up to any surgical procedure.
One solution that could significantly support the drive to reduce waiting lists for elective surgery would be to utilise same-day surgery departments as 'GREEN' pathways and make as much surgery as possible available as day case procedures.
This is particularly relevant for total hip replacements: in 2018 (the latest available data), 124,322 were carried out in the UK, of which, 465 were undertaken as day case procedures.
The concept of 'same day, same device' – in other words, the use of a surgery trolley for patient transport, treatment and recovery rather than utilising transport stretchers and static operating tables – would also facilitate the 'green' surgical pathway.
The Anetic Aid QA4™ Powered Mobile Surgery System has been popular since it was first developed in 2004, and there are now more than 2,500 in use in some 110 same-day surgery departments across the UK.
One specific procedure that would particularly benefit from this approach and equipment is total hip replacement. For the QA4™ can be used in combination with the HIP FIX™ positioning system from Danish expert Opitek – designed to facilitate this exacting surgical technique by enabling the orthopaedic surgeon to be able to accurately orientate the implant components, which in turn offers the best possible surgical outcomes.
In all, the combination of the QA4™ Powered Mobile Surgery System and HIP FIX™ positioning system help turn the concept of the 'GREEN' pathway for total hip replacement into a practical reality.
For more details about our QA4™ Powered Mobile Surgery System, or to request a quote, please contact us here. Alternatively, you can download our guide for providing 'green' pathways in total hip replacement procedures below.